Wednesday at FEPC of Frankfort Schedule:

5:00 p.m. –Dinner ($4/person, $10/family)

Various small group Bible studies and other ministry meetings and choir practices take place after dinner. Explore the calendar for more information.
DiscipleTown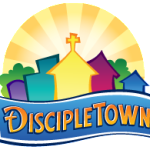 During the school year, children ages 4 through 5th grade are welcome to join us in DiscipleTown, Wednesday evenings at 6:00. Explore the Youth & Family menu to learn more.