Wednesday at FEPC of Frankfort Schedule:
5-6 pm –Dinner ($4/person, $10/family)

Community Dinners are served by our "Blessed to Be a Blessing" (B2B) Team on the last Wednesday of each month at

5 p.m.

in Fellowship Hall.  Anyone living in the Frankfort community is invited to sit down with us at the table and join us for dinner. Toward the close of the meal, there will be a prayer of thanks and brief devotional message. There is no charge for the meal and no reservation is required.  Please join us!.

Various small group Bible studies and other ministry meetings (ex/ choir) take place after dinner. Explore the calendar for more information.
DiscipleTown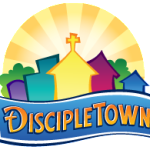 During the school year, children ages 4 through 5th grade are welcome to join us in DiscipleTown, Wednesday evenings at 6:00. Visit http://www.fepcfrankfort.org/ministries/children/ to learn more.